Patients whose blood pressure target was lowered to reach a systolic goal of less than 120 mmHg had their risk for heart attack, heart failure or stroke reduced by 24 percent, and their risk for death lowered by 27 percent. Compared to a systolic blood pressure goal of less than 140 mmHg, aggressive treatment appeared to be as effective for elderly participants as for adults age 50-74, according to results from the Systolic Blood Pressure Intervention Trial (SPRINT) presented at the American Heart Association meeting and published online in the New England Journal of Medicine (NEJM) on Nov. 9.
Intensive blood pressure management, however, was also associated with an increased risk for some serious adverse events, such as hypotension, fainting, and acute kidney abnormalities, although there was no evidence for permanent kidney damage so far. Future data analysis and studies will investigate effects of blood pressure treatment to this lower goal on kidney function in more detail.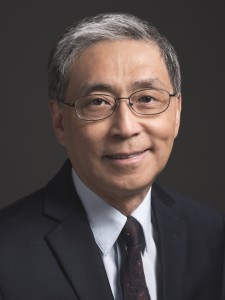 The results from SPRINT differ from a previous large blood pressure trial on people with diabetes, which demonstrated that a blood pressure target of 120 mmHg did not significantly reduce the risk for cardiovascular events. Cheung says the difference in outcomes between these two trials may stem from SPRINT's large sample size as well as its inclusion of more elderly and individuals with kidney disease, while excluding patients with diabetes.
"We saw great cardiovascular health improvements in just three years, but it could be even a lot more over the course of 10 or 30 years, if intense blood pressure treatment continues. Therefore, these results are very exciting and could have profound implications on blood pressure treatment in years to come." says Cheung.
Media Contacts
Julie KieferManager, Science Communications, University of Utah Health Sciences Public Affairs
Office: 801-587-1293