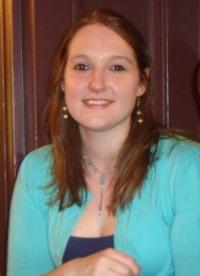 Now research fellow Dr Caroline Flurey has been awarded a foundation fellowship of almost £140,000 to find out how rheumatoid arthritis affects men, and what type of support male patients would like from their clinical team.
Dr Flurey will talk to around 70 men in the South West area to investigate if there is a need to provide support that is specifically aimed at them.
"Men cope with stress and illness differently to women. For example, while women talk to their friends and family about their worries, men are more likely to manage alone," explained Dr Flurey.
"From an early age, men are taught to value traditional masculine ideals such as physical strength, physically active hobbies, and work, and not talking about feelings or asking for help.
"These ideals can be challenged by rheumatoid arthritis which can limit physical strength and stamina."
Research in other conditions suggests that men can find it hard to ask for help. Nor do they always like to discuss personal issues of the impact of disease, and how they are coping with it, in clinic, but instead focus on aspects of medication and treatment. The reluctance to discuss these issues means clinicians may not realise that some men may be struggling to cope.
The research project will use a mixture of interviews and focus groups to investigate men's experiences and needs, and will be the first to clarify the need for specific male-orientated support structures.
The results of Dr Flurey's study will find out whether men need their own tailored care, and if so, provide the building blocks for developing a support package ready for testing.
Arthritis Research UK's information on rheumatoid arthritis is available at www.arthritisresearchuk.org or by calling 0300 790 0400.