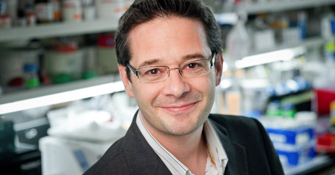 International effort led by St. Jude Children's Research Hospital scientists is expected to fuel development of targeted therapies and aid the search for unique combinations of cells and mutations that lead to other cancers
The breakthrough is expected to dramatically alter the diagnosis and treatment of this major childhood cancer.
St. Jude Children's Research Hospital investigators led the international effort, which confirms that certain brain tumors and possibly other cancers regarded as the same disease; are in fact separate diseases with different origins. The finding supports the belief that the tumors will likely need different therapies. The study, which involved scientists at seven institutions in the United States, Japan and Great Britain, appears in the advance online edition of the journal Nature.
"Ten years ago medulloblastoma was regarded as a single disease, and all children with this brain tumor got the same treatment. This study shows clearly that there are distinct subtypes of this cancer that come from uniquely susceptible cell types in the brain that acquire specific mutations," said Richard Gilbertson, M.D., Ph.D., the study's senior author and a member of the St. Jude departments of Developmental Neurobiology and Oncology. "These findings will allow us to better model the heterogeneity we see in the clinic and to move toward designing directed therapies for each tumor subtype."
The research builds on work published in Nature earlier this year from Gilbertson and his colleagues. That research used the same method to show similar mechanisms at work in generating subtypes of ependymoma, the third most common brain tumor in children and the most common adult spinal tumor.
The approach in both investigations mapped gene expression to compare cells in the normal nervous system with cells in different subtypes of brain tumors. The goal was to identify the specific origins of different brain tumor subtypes.
The latest study focused on the wingless (WNT) and sonic hedgehog (SHH) subtypes of medulloblastoma, which together account for about 40 percent of the estimated 400 medulloblastoma tumors diagnosed annually in U.S. children and adolescents. The subtypes are named for the biochemical pathways abnormally activated in particular tumors.
Investigators used gene expression mapping to unmask a set of cells in the brainstem as the possible source of WNT-subtype medulloblastoma. The cells had not previously been linked to cancer. The cells also are located beneath and apart from the cerebellum. In the past, this brain structure was thought to be the source of all medulloblastomas.
Since mutations in the CTNNB1 genes occur specifically in patients with WNT-subtype medulloblastoma, researchers mutated the CTNNB1 gene in these same cells in the developing mouse brainstem. By the age of 6 months, about 20 percent of those mice developed medulloblastomas that mimicked the anatomy, histology and genetics of human WNT-subtype medulloblastoma.
Amar Gajjar, M.D., co-chair of the St. Jude Department of Oncology, said the mouse model will facilitate development of novel, less toxic therapies for children. He is co-author of the study.
Earlier research traced the origin of SHH-subtype medulloblastoma to a subset of cells known as granule neuron precursor cells destined to become part of the cerebellum. In this study, Gilbertson and colleagues show that over-expression of CTNNB1 in those precursor granule cells has no impact on the developing mouse cerebellum and does not lead to medulloblastoma.
The latest findings suggest WNT-subtype medulloblastoma begins in a subset of cells that become mossy fiber cells in the adult brainstem, but Gilbertson said additional research is needed to confirm the observation. The study also points to the loss of the p53 tumor suppressor gene and possibly the TULP4 tumor suppressor gene as fueling WNT-subtype tumor development.
Gilbertson led the team that in 2006 showed medulloblastoma could be categorized based on whether the WNT, the SHH or another biochemical pathway was abnormally activated. Researchers went on to demonstrate that the WNT and SHH subtypes also look different under the microscope, target patients of different ages and have different outcomes. The SHH subtype tends to arise in very young children. About 80 percent become long-term survivors. The WNT subtype usually strikes older adolescents and is considered curable in all cases.
Gilbertson said these latest findings indicate patients with WNT-subtype tumors might be candidates for less intensive therapy and thus less likely to suffer long-term treatment side effects. Medulloblastoma treatment includes surgery, radiation and chemotherapy.
The study's other authors are Paul Gibson, Yiai Tong, Giles Robinson, D. Spencer Currle, Christopher Eden, Tanya Kranenburg, Twala Hogg, Helen Poppleton, David Finkelstein, Stanley Pounds, Zoltan Patay, Matthew Scoggins, Robert Ogg, Youngsoo Lee, Frederique Zindy, Frederick Boop, Robert Sanford, Martine Roussel, Peter McKinnon and David Ellison, all of St. Jude; Julie Martin, formerly of St. Jude; Margaret Thompson, Cleveland Clinic; Aaron Weiss, Robert Wood Johnson Medical School; Yanxin Pei, Zeng-Jie Yang, Sonja Brun and Robert Wechsler-Reya, Duke University Medical Center; Janet Lindsey and Steven Clifford, University of Newcastle upon Tyne, U.K.; Makoto Taketo, Kyoto University, Japan; and David Gutmann, Washington University, St. Louis.
The work was supported in part by the National Institutes of Health, the Collaborative Ependymoma Research Network and ALSAC.
St. Jude Children's Research Hospital
St. Jude Children's Research Hospital is internationally recognized for its pioneering research and treatment of children with cancer and other catastrophic diseases. Ranked the No. 1 pediatric cancer hospital by Parents magazine and the No. 1 children's cancer hospital by U.S. News & World Report, St. Jude is the first and only National Cancer Institute-designated Comprehensive Cancer Center devoted solely to children. St. Jude has treated children from all 50 states and from around the world, serving as a trusted resource for physicians and researchers. St. Jude has developed research protocols that helped push overall survival rates for childhood cancer from less than 20 percent when the hospital opened to almost 80 percent today. St. Jude is the national coordinating center for the Pediatric Brain Tumor Consortium and the Childhood Cancer Survivor Study. In addition to pediatric cancer research, St. Jude is also a leader in sickle cell disease research and is a globally prominent research center for influenza.
Founded in 1962 by the late entertainer Danny Thomas, St. Jude freely shares its discoveries with scientific and medical communities around the world, publishing more research articles than any other pediatric cancer research center in the United States. St. Jude treats more than 5,700 patients each year and is the only pediatric cancer research center where families never pay for treatment not covered by insurance. St. Jude is financially supported by thousands of individual donors, organizations and corporations without which the hospital's work would not be possible. In 2010, St. Jude was ranked the most trusted charity in the nation in a public survey conducted by Harris Interactive, a highly respected international polling and research firm.