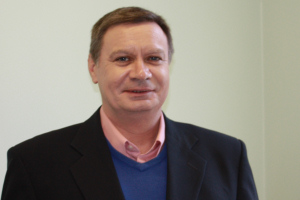 Professor Kenneth Muir and Dr Artitaya Lophatananon, from the Institute of Population Health at the University, were involved in investigations into prostate and breast cancer which have helped identify the additional markers. Experts from Manchester and the University of Warwick also studied the combined effects of both the genes and environment/lifestyle factors in patients from around Europe and beyond to assess whether there were interactions between these factors.
The results will allow people to score their likelihood of developing these cancers later in life.
Screening could then be more targeted and help to better inform prevention strategies – a big step towards personalised medicine.

The overall findings, reported in a series of 13 papers published today (Wednesday 27 March) in Nature Genetics, Nature Communications, PLOS Genetics, the American Journal of Human Genetics and Human Molecular Genetics have involved hundreds of scientists across a range of universities world-wide. The experts found genetic variants associated with hormone-related cancers. There was a near doubling of the number of genomic regions associated with breast, ovarian and prostate cancer reported as part of the Collaborative Oncological Gene-environment Study (COGS). This represents a milestone in the understanding of the genetic basis of these three hormone-related cancers, which are diagnosed each year in over 2.5 million people worldwide, with about a one-third mortality rate.

Professor Muir, Professor of Epidemiology at The University of Manchester, will carry out more work in this area as part of the Manchester Cancer Research Centre, a partnership between The University, The Christie NHS Foundation Trust and Cancer Research UK which is due to open next year.He said: "A major investigation into the genetic predisposition to common cancers has reported interesting results which could have important clinical utility. Scientists based at the University of Manchester and Warwick played an important role and will continue to exploit the huge dataset assembled.
"These markers will allow an individual to score their likelihood of developing these cancers later in life and in whom greater awareness, screening and prevention strategies may be warranted. While much further research is required to translate these finding into the clinic the results are exciting and important and are part of a wider drive to personalised medicine. This will be one of the focuses of the new Manchester Cancer Research Centre which is looking to revolutionise cancer prevention and treatment options and advance personalised medicine for cancer patients."
Notes for editors
Professor Muir is available for interview.
For further information about The University of Manchester involvement, please contact:
Alison Barbuti
Media Relations Officer
Faculty of Medical and Human Sciences
Tel. +44 (0)161 275 8383
Mobile 07887 561 318
Email: alison.barbuti@manchester.ac.uk
For more information about the overall project, please visit: http://www.nature.com/icogs
To view the papers, click here:
http://dx.doi.org/10.1038/ng.2563
http://dx.doi.org/10.1038/ng.2560
http://dx.doi.org/10.1038/ng.2564
http://dx.doi.org/10.1038/ng.2561
http://dx.doi.org/10.1038/ng.2566
http://dx.doi.org/10.1038/ncomms2629
http://dx.doi.org/10.1038/ncomms2613

Lead authors were Douglas Easton (University of Cambridge, UK) paper 1; Rosalind Eeles (Institute of Cancer Research, Surrey, UK) paper 2; Paul Pharoah paper 3; Montserrat Garcia-Closas (Institute of Cancer Research, Surrey, UK) paper 4; Stig Bojesen (University of Copenhagen, Denmark) paper 5; Celeste Leigh Pearce (University of Southern California, Los Angeles, CA, USA) paper 6; Jennifer Permuth-Wey (Moffit Cancer Center, Tampa, FL, USA) paper 7; Hilary Burton (PHG Foundation, Cambridge, UK) Nature Genetics Commentary author.