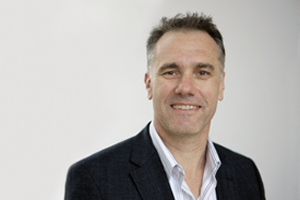 The Movember Foundation and Prostate Cancer UK have announced the launch of the UK's first ever Centres of Excellence programme in prostate cancer research.
Researchers at the Cancer Research UK Manchester Institute, based at The University of Manchester, and clinicians at The Christie NHS Foundation Trust will work with clinicians and researchers at the Centre for Cancer Research and Cell Biology at Queen's University Belfast. They are combining to form a unique Centre of Excellence in prostate cancer research based across the two cities. The Movember Centre of Excellence, in partnership with Prostate Cancer UK will see an investment of £5 million over a five year period to accelerate understanding of the disease through innovation, ensuring lab breakthroughs are translated into clinical benefits for men as quickly as possible.
Comprising an outstanding team of internationally recognised researchers and clinicians from across different disciplines, the key focus of the Belfast-Manchester Centre will be improving outcomes for men with advanced disease. They'll do this by identifying men at high risk of aggressive disease, and finding which patients will respond best to various treatment options, an approach often referred to as personalised medicine. They'll also work on refining new and existing treatments, such as radiotherapy, to improve how well they work for advanced prostate cancer, including cancer that has spread to the bones. In order to tackle these difficult questions, this Centre is bringing in scientific expertise from outside the prostate cancer field to look at an existing problem in a new way using crucial insights from other cancer types such as breast, lung and melanoma.
Professor Richard Marais, Director of the Cancer Research UK Manchester Institute based at The University of Manchester – part of Manchester Cancer Research Centre, will be one of two Scientific Co-Directors of the Centre, alongside Professor David Waugh based at Queen's University Belfast. Professor Richard Marais said: "This is very exciting for the future of prostate cancer research. We have established a unique collaboration that will bring together knowledge and insights from across different cancers and disciplines, which will enable us to tackle some of the complexities still surrounding this disease from a new perspective. Crucially, by working in partnership we also hope to increase the speed at which lab breakthroughs reach the man in the clinic and have a direct impact on patient outcomes."
Professor Noel Clarke, Professor of Urological Oncology at the Christie in Manchester and Honourary Professor at the University of Manchester will be one of two Clinical Co-Directors alongside Professor Joe O'Sullivan based in Belfast. Professor Clarke added: "The award of the Movember Centre of Excellence to Manchester / Belfast is a fantastic achievement for our combined team. In the next five years it will provide an opportunity to change the way we approach prostate cancer research in the UK. I am looking forward to working as a combined team of clinicians and scientists in Belfast and Manchester to develop new knowledge and ideas which can be used for patients. I am excited about what we can achieve for men through this project and we are confident that we will improve our understanding of prostate cancer and its treatment with this exciting initiative."
The Belfast-Manchester Centre of Excellence will be one of two Centres funded by the Movember Foundation in partnership with Prostate Cancer UK. Another will be a consortium of London institutions which will also receive £5 million over a five year period.
Movember UK Country Manager Sarah Coghlan said: "Launching the Movember Centres of Excellence is one of the most significant and exciting milestones in the Movember Foundation's history to date. Aligned with our focus on collaboration and working closely with our partner Prostate Cancer UK, we're bringing the best in the research world together for a sustained period to have a real impact and to develop real understanding of how to fight this disease. These Movember Centres of Excellence are the first of their kind in the UK focussed on prostate cancer, and they represent the Movember Foundation's commitment to having an everlasting impact on the face of men's health. We salute every one of the Mo Bros and Mo Sistas in the UK. This wouldn't be possible without them."
Dr Iain Frame, Director or Research at Prostate Cancer UK said: "It is staggering to consider what we still don't know about prostate cancer today, despite it being the most common cancer in men. Our Centres programme is a game-changer. By bringing the key minds in prostate cancer research together, and supporting international collaboration, these world class hubs will catalyse innovation and discovery whose impact will be far greater than the sum of their parts. They will also provide a world-class training ground for the scientists of the future, building a legacy of top prostate cancer researchers in the UK and representing lasting hope for those who are affected by the disease now and for years to come."
The Movember Centres of Excellence were selected after a rigorous international peer review process. To qualify for funding, the lead scientists in the application had to have strong, international track records and their teams needed to demonstrate existing or planned cross-discipline collaborations between basic and clinical scientists.
ENDS
Notes for editors
Full researcher biographies, additional quotes and interviews with case studies are available on request as well as further information about the Centres' Programme.
For more information or interview please contact Prostate Cancer UK press office on 02033107101 / 02033107188 or Alison Barbuti | Media Relations Officer | The University of Manchester | Manchester Academic Health Science Centre |+44(0)161 275 8383 Mob. 07887 561 318 Email:
[email protected]
About Prostate Cancer UK:
Prostate Cancer UK fights to help more men survive prostate cancer and enjoy a better quality of life. We support men and provide vital information. We find answers by funding research into causes and treatments. And we lead change, raising the profile of the disease and improving care. We believe that men deserve better.
Prostate cancer is the most common cancer diagnosed in men in the UK. Over 40,000 men are diagnosed with prostate cancer every year. Every hour 1 man dies from prostate cancer. One in four Black men will develop prostate cancer at some point in their lives.
Anyone with concerns about prostate cancer can call Prostate Cancer UK's confidential Helpline on 0800 074 8383 or visit www.prostatecanceruk.org. The helpline is free to landlines, staffed by specialist nurses, and open from 9am to 6pm Monday to Friday with late opening until 8pm on Wednesdays.
About the Movember Foundation
The Movember Foundation is a global men's health charity which raises vital funds and awareness for the often ignored issues of men's health specifically prostate cancer, testicular cancer and men's mental health. It is responsible for the sprouting of millions of moustaches around the world each November when men become walking talking billboards for men's health. Mo Bros start the month clean-shaven, and then grow and groom their moustache all month long.
Funds are directed to men's health programmes which are shaped by the Movember Foundation's vision to have an everlasting impact on the face of men's health. Programmes focus on awareness and education, living with and beyond cancer, staying mentally healthy and research. Programmes are delivered by the Movember Foundation directly, and with its men's health partners in each country. Further information about how the Movember Foundation's funds are invested can be found at Movember.com
The Movember journey began in 2003 with a few mates in a pub in Melbourne, Australia. The goal was simple – to create a campaign promoting the growth of the moustache among like-minded people and have fun along the way. It is about real men growing real moustaches, talking about real issues to help to change the face of men's health.
The Movember Foundation now spans the globe across 21 countries. Since inception, a global army of over 4 million Mo Bros and Mo Sistas have grown, or supported the growth of a moustache. To date more than £330 million has been raised globally and 577 men's health projects are being funded.
For more information and to get involved visit Movember.com Media enquiries:
[email protected]