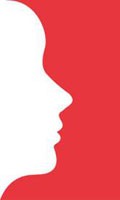 The on-line tool was devised by a research team at UWE's world renowned Centre for Appearance Research (CAR) and is aimed for use in clinics to help people develop strategies to manage everyday reactions to altered or different appearance. The tool was funded by the UK's leading disfigurement charity, Changing Faces, and the EU.
The day-long training course on Face IT will be held at UWE's Frenchay campus and is of interest to nurses, occupational therapists, GPs, surgeons and psychologists. The course on 17 April runs from 09.30 to 16.00 and a second course is being held on 5 July.
Face IT encourages people with disfigurement, who find that their appearance makes some social situations difficult, to build social skills and self-confidence.
Course trainer Dr Alyson Bessell, who is now based at the University of Plymouth, focussed on the development and evaluation of the tool for her PhD study while she was based at CAR.
She said, "My role in the Face IT training is to orientate healthcare professionals to the programme and highlight any key issues that they may need to be aware of in terms of clinical assessment and technical issues relating to using the tool."
People who have a noticeable disfigurement often report staring, comments and curiosity from others, particularly when meeting them for the first time. Dr Bessell explains that social anxiety resulting from appearance is a widespread problem affecting many people. She continues, "There are around one million people in the UK who have some kind of visible difference, of which 542,000 cases are facial. Each year there are around 2000 new cases of mouth cancer, which often leads to surgical intervention leaving facial scarring, and around 2000 children are born with a congenital abnormality. Figures suggest that around 48%of adults with a visible difference may experience at least borderline levels of anxiety. The emphasis within the medical profession is purely on treating the physical injury, and psychological support is often lacking. Research has identified the importance of psychosocial support in helping individuals to positively adjust to altered appearance, and support from health professionals is a fundamental part of this process."
A recent study by CAR found that Face IT was effective at reducing the psychosocial concerns of individuals with visible difference when used in a clinical setting and facilitated by health professionals. The tool consists of eight weekly interactive sessions focussing on social skills, and behaviour and thought change.
The training course for health professionals costs £100. For further information and to book places email HSC.studydays@uwe.ac.uk telephone +44 (0)117 32 81161
Editor's notes
To view Face IT online visit http://www.faceitonline.org.uk/
Changing Faces is a UK Registered Charity, No. 1011222, launched in 1992 by James Partridge OBE, DSc (Hon), who sustained severe burn injuries following a car accident at the age of 18. The charity supports and represents people with disfigurements of the face or body from any cause. Changing Faces employs a team of Changing Faces Practitioners who offer emotional support, practical advice and social skills strategies to children, young people and adults who have facial of body disfigurements and their parents and families. The help enables them to manage public reactions and succeed in every part of their lives. The charity also offers a consultancy and training service to health professionals, teachers and employers on best inclusive practice in teaching, recruiting and customer service for people with disfigurements. It also raises public awareness and campaigns for face equality and social change.