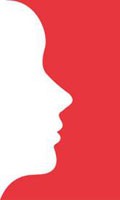 The research is being conducted by Nicola Stock, who is studying for an MSc while working at UWE Bristol's Centre for Appearance Research.
She said, "Cleft lip and/or palate is the most common craniofacial condition, affecting one in 700 infants per year in the UK. When this condition is diagnosed, it can be an emotionally demanding event and parents often express concern about their child's immediate and long-term future. However, previous research has only considered the impact of having a child with a cleft from the mother's perspective. As a result, the views and experiences of fathers have been overlooked – fathers may feel left out, and may not be getting the support they need."
Nicola's project means that fathers will now have the chance to share their experiences and to help inform support services for those affected by a cleft and their families, as well as future research. Nicola is currently recruiting fathers from all over the UK and will be offering face-to-face or telephone interviews on a one-to-one basis.
Nicola continued, "I have been working in the area of cleft for two years now, and have observed some fantastic support for mothers, for example around breastfeeding. But the support available for fathers seems very limited in comparison. Fathers are integral to the family system, and their role in the coping process is crucial."
The Cleft Lip and Palate Association (CLAPA) is helping Nicola recruit fathers for the study. Rosanna Preston, Lead on User Involvement, said, "CLAPA is a membership association supporting people affected by cleft lip and/or palate. Our activities are directly influenced by our members and it's important that we support all people affected by cleft. I am sure this research will give us valuable information about how we can best support fathers through the process of diagnosis and treatment for their child."
The outcomes of Nicola's research will also contribute to a major 5 year project funded by the Healing Foundation, into the causes of cleft and the condition's associated psychological, communicative and surgical issues.
To find out more about Nicola's research with fathers and to volunteer for this study, please contact Nicola directly: [email protected].
-ends-
Editor's notes
· For more information on CLAPA visit http://www.clapa.com/
· For more information on the Healing Foundation UK Cleft Collective visit http://www.thehealingfoundation.org/thf2008/thfCleftLipandPalateResearchProgramme.htm