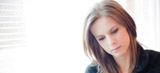 In the first professional development course of its kind, academics at the Leeds Institute of Psychological Sciences, including Memory Group head Professor Martin Conway, will be running a bespoke half day workshop, 'Memory and the Law', on Saturday, 13 November 2010.
Professor Conway is frequently called to give expert legal testimony in cases where a conviction rests on an adult's remembered account of events in childhood. He was also one of three academics to take part in Eyewitness, a recent BBC series exploring the fallibility of human memory in witness testimony.
Professor Conway explains: "In my experience, commonly held assumptions about what makes a remembered account plausible and credible in a courtroom are in conflict with science.
"Professionals working in the justice system need to be better informed and as scientists we have a duty to provide an effective way to communicate what we know. A focussed half day session will allow lawyers and police officers to be able to draw on what is actually known and proven about the nature of human memory so incorrect assumptions can start to be broken down."
Academics from the Leeds Memory Group have led a number of well known research projects into how children develop a capacity for memory, how adults process memory and how memories change as people get older.
Dr Amanda Waterman, a researcher in memory development and contributor to the workshop outlines the nature of children's accounts of recent remembered events.
Dr Waterman explains: "In line with their development, children's memories may be patchy, jumbled and less detailed. Children don't remember in the same way as adults, but that that doesn't mean they are not credible. One common assumption in an interview situation is that a great amount of specific detail is what gives statements credibility, but this is incorrect.
"Our aim is to give people working in the legal system the right tools to be able to ask informed questions and to understand the different factors at work affecting memory in vulnerable groups such as children and older adults.
"Witnesses of all ages are the key to many cases but how they report their memories and how barristers and juries interpret those memories is critical," added Dr Waterman.
As part of the series of workshop sessions, Dr Catriona Morrison will outline how language development affects memory and cognitive neuropsychologist Dr Chris Moulin will explain the factors affecting memory in older adults.
Topics covered include the content and nature of memories and whether it is possible to distinguish between true and false memories.
Sarah Wright, barrister at Paradise Chambers, Sheffield said: "I am confident that the Memory and the Law course will be informative and indeed, invaluable, in allowing those of us who practice in the courts to identify the myths around the memories of witnesses, and in turn, to recognise where there is a need for expert evidence or informed assistance."
For more information on the workshop, to register or book a place, go to www.psyc.leeds.ac.uk/memoryandthelaw or email memoryandthelaw@leeds.ac.uk
For further information contact:
Paula Gould, University of Leeds press office: Tel 0113 343 8059/4031, email p.a.gould@leeds.ac.uk
Notes to Editors
The Leeds Research Memory Group was set up in 2003 within the Institute of Psychological Sciences at the University of Leeds. Its interests span language, memory, attention and executive functions in groups as diverse as pre-school children, normal adults, older adults and patients with Alzheimer's Disease
One of the UK's largest medical, health and bioscience research bases, the University of Leeds delivers world leading research in medical engineering, cancer, cardiovascular studies, epidemiology, molecular genetics, musculoskeletal medicine, dentistry, psychology and applied health. Treatments and initiatives developed in Leeds are transforming the lives of people worldwide with conditions such as diabetes, HIV, tuberculosis and malaria. www.leeds.ac.uk