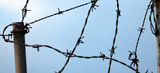 Bauman, Emeritus Professor of Sociology at the University of Leeds, is a giant of sociology and best-known for his works on globalisation, modernity, post modernity and consumerism.
A lecture he gave at the University in April entitled 'What Makes Good People do Evil' was filmed, and on Wednesday 6 October, Professor Bauman will attend the screening of this lecture before fielding questions from the audience on the topic.
The screening and Q&A session will take place on Wednesday 6 October in Chemistry Lecture Theatre A (2.15) from 4pm until 6pm.
Professor Bauman has written about the concept of 'liquid modernity' – where contemporary life has moved from a state where it is relatively 'solid'- with change occurring, but from one stable condition to another – to one where change is constant and unpredictable. This causes rapid, widespread displacement and uncertainty in society.
In his lecture, 'What Makes Good People do Evil', Bauman discussed acts of evil, ethical values and human solidarity in this age. He looked at how state sanctioned atrocities such as the Holocaust cannot be seen as a single event, but rather as beginning a process which results in these acts becoming easier to commit each time. He also discussed how atrocity links to technology and economics, where humankind has the machinery of destruction, but may not be able to grasp the moral case for using it or not.
Last month, the Bauman Institute was launched with a major conference at the University which brought together scholars, researchers, practitioners, and postgraduate students, working in a variety of fields across the arts, humanities and social sciences.
This month's screening and Q&A session will take place as part of a four year Research Project titled Concentrationary Memory and the Politics of Representation, which is directed by Professors Griselda Pollock and Max Silverman of the University of Leeds and funded by the AHRC.
For more information, contact Griselda Pollock, School of Fine Art, History of Art & Cultural Studies, University of Leeds – 0113 343 5267 or g.f.s.pollock@leeds.ac.uk or Guy Dixon, University of Leeds media relations – 0113 343 8299 or g.dixon@leeds.ac.uk