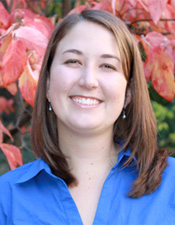 However, new research from Carnegie Mellon University suggests that people do pay attention to how their relationship partners feel about them in order to avoid experiencing loss or rejection. This work shows that if you want your partner to love you, you need to show love first. Published in the Journal of Social and Personal Relationships, the study offers a direct measure of perceived partner closeness, or how to gauge if he or she does in fact love you.
"Developing closeness with another person can be risky, so you need to regulate the closeness to protect yourself from things like rejection or sharing too much with the wrong person," explained the study's lead author, Jennifer M. Tomlinson, a post-doctoral research fellow within the Dietrich College of Humanities and Social Sciences' Department of Psychology. "When we become close with someone, we begin to include aspects of them in our self image. We also look for cues that relationship partners value us in the same way. What our work found was that this predicts whether people feel comfortable increasing their own closeness in a relationship."
To determine the specific cues that people use to assess whether they want to be closer with a partner, Tomlinson and Stony Brook University's Arthur Aron ran two studies. First, they assessed whether people perceived that their partners were satisfied and felt close to them in a sample of 77 undergraduate students who were involved in romantic relationships. The results showed that a person's perception of how close their partner feels to them was the key variable in predicting increases in one's own closeness. So in other words, when you feel your partner loves you, that increases the amount of love you feel for them.
In the second study, they tested the same processes using an implicit measure of closeness with 260 undergraduates who reported on either a current or most recent past relationship. The results showed that perceptions of how satisfied and close a partner feels also influence people's subconscious willingness to be close to the partner. The researchers found that before people were willing to open up themselves, they looked for cues that their partner felt the same way. This is the first research to introduce a model that suggests a pathway through which one romantic partner includes the other in their own self-image, indicating that it is safe to increase closeness.
"It's important to communicate with your partner about how you feel and value them, but this research shows that you can hone in on perceptions and look for cues before taking your relationship to the next level," Tomlinson said.
Brooke Feeney, professor of psychology at CMU and director of the university's Relationships Lab, believes that this research on perceived partner closeness and its effects in promoting positive relationship outcomes has interesting implications for the role that perceptions play in shaping relationship processes.
"These perceptions are likely based in what the partner actually does in the relationship, but it is interesting to consider that these perceptions also may be biased by characteristics that the perceiver brings to the relationship, such as the perceiver's personal sense of security or self-worth," Feeney said. "This research provides a strong foundation for exploring this concept of perceived partner closeness, how it originates and how it relates to important relationship outcomes."
This work was partially funded by the National Institute on Aging and was completed when Tomlinson was at Stony Brook University completing her Ph.D. in social and health psychology.
For more information, listen to Tomlinson talk about the study in "Relationship Matters," a podcast produced by the Journal of Social and Personal Relationships.
###
Pictured above is Jennifer M. Tomlinson, a post-doctoral research fellow within the Dietrich College of Humanities and Social Sciences' Department of Psychology.
Contact: Shilo Rea / 412-268-6094 / shilo@cmu.edu