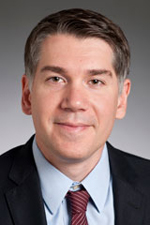 When looking back on the movies, television shows, road trips and life more generally, we often perceive our past experiences as better than the same kinds of experiences we have today. These are known as "nostalgic preferences" — believing that past experiences were superior to their present counterparts.
But was the past really better, or is this perception a trick that our minds play on us? New research at Carnegie Mellon University finds that the workings of memory seem to filter our view of the past with rose-colored glasses, biasing what we remember in ways that profoundly impact how we evaluate the past in comparison to the present.
Carey K. Morewedge, associate professor of marketing and the BP Junior Faculty Chair at CMU's Tepper School of Business, examined how memory biases create these nostalgic preferences over time by analyzing how people rate television shows and movies of the past and present in his research titled "It Was a Most Unusual time: How Memory Bias Engenders Nostalgic Preferences." His study is in press at the Journal of Behavioral Decision Making.
"Participants in the experiments exhibited nostalgic preferences for both movies and TV programs," Morewedge said. "Films and shows from years past were consistently rated as having been better than the films and shows of the present. Moreover, the results of the experiments suggest that a bias in memory is responsible for these preferences."
Previous research has demonstrated that people show an asymmetry in what they remember of the past, in that they are quicker to forget negative rather than positive autobiographical memories, or personal past experiences. When it comes to films and television programs, for example, we readily remember our favorites of both the past and present, and all the bad films and shows of the present, but forget the bad films and shows of the past.
Professor Morewedge's research suggests that when we evaluate categories of experiences, we neglect to account for what we have forgotten. Thus, we base our judgment of the past on its best moments, but base our judgment of the present on all of its good and bad moments.
Participants in the studies exhibited a tendency to recall movies and shows from both the past and present that were similarly good. When asked to recall any particular film or show, they most often remembered their favorite. However, participants also tended to evaluate all films and shows of the past based on the best examples they recalled, more so than in their evaluations of present offerings. This gave rise to their nostalgic preferences.
"Memory seems to operate much like a record store, stocking the hits of the past, and both the hits and the duds of the present. Rather than recognize this bias, however, we mistakenly believe that what we remember is representative of the entire category of experiences, giving rise to nostalgic preferences," Morewedge explained.
In addition to helping to explain our natural tendency to view the past as better than the present, these findings have useful implications for business and industry. Reminding people that past practices had as many (if not more) downsides than present practices may help employees learn to embrace a more diverse workforce and modern ways of working.
These findings also can be useful to the entertainment industry, as it looks to recapture the positive perceptions that the public holds for older films and television programs. It also is a good lesson for marketing, brand and communications professionals who need to understand how their customer and audience's perceptions change over time.
###
Carey K. Morewedge (pictured above) examined how memory biases create nostalgic preferences over time by analyzing how people rate television shows and movies of the past and present in his research titled "It Was a Most Unusual time: How Memory Bias Engenders Nostalgic Preferences."
Contact: Mark D. Burd / 412-268-3486 / [email protected]