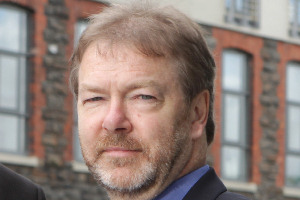 Improved treatments are also needed for patients who have mental health illness and drug or alcohol misuse (dual diagnosis) as well as for those with depression.
Researchers from the University's National Confidential Inquiry into Suicide and Homicide by People with Mental Illness (NCISH), commissioned by the Healthcare Quality Improvement Partnership on behalf of the NHS England, the Health Department of the Scottish Government, the Welsh Government, DHSSPS Northern Ireland and the Channel Islands, examined patient suicide and the impact of services changes made by mental health service providers across the UK between 1997 and 2011.
They looked at 17 key recommendations and service changes in relation to suicide rates. Mental health service providers which had implemented more than 10 recommendations for service change had lower suicide rates than those that implemented 10 or fewer.
The top five changes mental health service providers could make to reduce suicide were:
• Provide specialist community services such as crisis resolution/home treatment, assertive outreach and services for patients with dual diagnosis;
• Implement National Institute for Health and clinical Excellence (NICE) guidance on depression;
• Share information with criminal justice agencies;
• Ensure physical safety and reduce absconding on in-patient wards;
• Create a learning culture based on multi-disciplinary review.
Professor Louis Appleby, Director of the National Confidential Inquiry, said: "We found that the implementation of service changes and recommendations was associated with lower patient suicide rates in mental health service providers.
"This shows that there are positive steps all mental health service providers can make. Providing specialist community services for patients is particularly important for trusts to implement."
Professor Nav Kapur, from the University's Centre for Suicide Prevention based in the Centre for Mental Health and Risk one of the leading centres for research into suicidal behaviour internationally, said: "It is vital not to lose the benefits of the last 10 years. This study identifies service changes that seem to work in preventing suicide. Equally, it seems to suggest that service providers might wish to maintain specialist services for people who don't engage or have a dual diagnosis."
The four UK countries, England, Northern Ireland, Scotland and Wales, each have a national suicide prevention initiative which includes the need to review health service strategies for suicide prevention and improve treatment of mental disorder, improved access to services and better aftercare.
The NCISH team hope their latest findings will lead to increased implementation of national guidelines and recommendations.
The findings follow a study published by the National Confidential Inquiry earlier this year which showed suicides among mental health patients increased with the current economic difficulties a likely factor.
The findings, reported in the National Confidential Inquiry into Suicide and Homicide by People with Mental Illness (NCI) produced by The University of Manchester, suggested more needed to be done to help mental health patients with debts, housing and employment.
The research team says safety efforts need to focus on patients receiving home treatment where there has been a rise in suicide deaths in recent years as there are now twice as many suicides under home treatment as in inpatient care.

ENDS
Notes for editors
For further information or to request an interview with Professor Appleby or Professor Kapur, please contact Alison Barbuti, Media Relations Officer | Faculty of Medical and Human Sciences |The University of Manchester | Tel. +44 (0)161 275 8383 | Mobile 07887 561 318 |Email: [email protected]
The recommendation or service changes researchers analysed included:
Removal of non-collapsible curtain rails
Re-design/removal of low lying ligature points
Community services include an assertive outreach team
Community services include a crisis resolution/home treatment team
Clinical staff receive training in management of suicide risk
Policy regarding response to in-patients who ascond
Policy of the follow up of post discharge patients
Policy on patients who are not taking medication as prescribed
Policy on the management of patients with dual diagnosis (mental health illness and drug or alcohol dependence or misuse)
Policy on information-sharing with criminal justice agencies
Policy on multi-disciplinary review and information sharing with families
Policy on the formal transfer of care from child and adolescent mental health services to adult services
Mechanism for implementing NICE guidelines
NICE self-harm guidelines
NICE schizophrenia guidelines
NICE depression guidelines
Policy of merging of specialist services into generic community mental health teams
The University of Manchester
The University of Manchester, a member of the Russell Group, is one of the largest and most popular universities in the UK. It has 20 academic schools and hundreds of specialist research groups undertaking pioneering multi-disciplinary teaching and research of worldwide significance. According to the results of the 2008 Research Assessment Exercise, The University of Manchester is one of the country's major research institutions, rated third in the UK in terms of 'research power'. The University has an annual income of £807 million and is ranked 40th in the world and fifth in the UK for the quality of its teaching and impact of its research.
The Clinical Outcome Review Programme is commissioned and managed by the Healthcare Quality Improvement Partnership (HQIP) on behalf of England, Scotland, Wales, Northern Ireland, the Channel Islands and the Isle of Man. HQIP was established in 2008 to promote quality in healthcare, and in particular to increase the impact that clinical audit has on healthcare quality. It is led by a consortium of the Academy of Medical Royal Colleges, the Royal College of Nursing and National Voices. HQIP commissions, manages and provides support, guidance and advice for the National Clinical Audit and Patient Outcomes Programme (NCAPOP), including the four National Clinical Outcome Review Programmes/Confidential Enquiries.