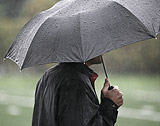 The impact of depression on recovery from stroke has been largely underestimated and patients' psychological wellbeing should be monitored much more closely, according to the researchers from the University of Leeds.
Around a third of people experience depression after a stroke. Doctors often assume that this downturn in mood is to be expected and that it will be short-lived.
However, a study of over 400 stroke survivors revealed that in around 15% of patients, this downturn in mood can be severe and last for several months. In addition, one year after the stroke, patients with prolonged depression were more likely to have problems with speech and movement. Those with persistently poor mood were still struggling with simple tasks such as walking upstairs or holding a conversation.
Yet the psychological wellbeing of stroke survivors is seldom monitored. Patients are often given antidepressants but those who would benefit from extra help to combat their depression – in addition to prescribed drugs – are not identified.
"There are all sorts of reasons why stroke survivors who succumb to depression do worse," said Dr Kate Hill, who led the study. "They may not be engaging in their rehab, they may not be taking their medication, and they may become more socially isolated."
"The label of post-stroke depression is extremely common, especially in elderly care wards. Our results suggest that a policy of 'watch and wait' would be better rather than automatically giving out anti-depressants," she said.
After monitoring stroke survivors, the University of Leeds researchers discovered that patients fell into one of four different groups. Some had depression that improved relatively quickly, but at the other end of the scale, some were still suffering considerable psychological distress after six months.
"Some patients' mood will improve after a short time but others will remain depressed for several months. We need a longer term view of looking at psychological effects after stroke," Dr Hill said.
The researchers also found that patients with persistent depression after a stroke were most likely to have had psychological health problems in the past.
"If we can understand how people are likely to react after a stroke, for instance by looking at how they responded to previous psychological health problems, we can perhaps find better ways of managing the associated depression," Dr Hill said.
The research, which was funded by The Stroke Association and the NHS Service Delivery and Organisation Research and Development programme, is published online today in Stroke.
Dr Sharlin Ahmed, Research Liaison Officer at The Stroke Association said: "Because a stroke happens in the brain, it can result in many different effects. Most people recognise the physical symptoms, but often the psychological changes are ignored. This valuable work by Dr Hill and her team investigates an issue that affects thousands of stroke survivors. Greater understanding about the links between depression and stroke will help medical professionals to better manage the condition."
For further information:
Paula Gould, University of Leeds press office: Tel 0113 343 8059, email [email protected]c.uk
Notes to editors
The paper, 'Psychological disorders after stroke are an important influence on functional outcomes: a prospective cohort study', is available online in advance of print publication in Stroke (doi:10.1161/STROKEAHA.110.583351/ng.594).
One of the UK's largest medical, health and bioscience research bases, the University of Leeds delivers world leading research in medical engineering, cancer, cardiovascular studies, epidemiology, molecular genetics, musculoskeletal medicine, dentistry, psychology and applied health. Treatments and initiatives developed in Leeds are transforming the lives of people worldwide with conditions such as diabetes, HIV, tuberculosis and malaria. http://www.leeds.ac.uk/
The Stroke Association is the only UK charity solely concerned with combating stroke in people of all ages. The charity funds research into prevention, treatment, better methods of rehabilitation and helps stroke patients and their families directly through its community services which include communications support, family and carer support, information services, welfare grants, publications and leaflets. The Stroke Association also campaigns, educates and informs to increase knowledge of stroke at all levels of society acting as a voice for everyone affected by stroke.

A stroke is a brain attack which causes brain damage. A stroke can be diagnosed by using FAST – Facial weakness, Arm weakness, Speech problems, Time to call 999. If any of these symptoms are present call an ambulance straight away. The Stroke Helpline provides information on stroke to the general public and is open between 9am – 5pm Monday to Friday on 0303 3033 100.