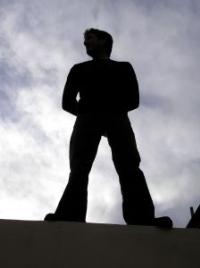 A major national study[i] examining British men's attitudes to their appearance reveals that over four in five (80.7%) men regularly engage in conversation about one another's body and that most are unhappy with their muscularity. The study found that men talk most about their unhappiness with their stomach, referred to most commonly as their beer belly.
The study, a collaboration between experts at the Centre for Appearance Research (CAR) at UWE Bristol, the Succeed Foundation and Central YMCA, also revealed that more than 35% of men would sacrifice a year of life to achieve their ideal body weight or shape. The majority of men surveyed were unhappy with their level of muscularity – most didn't think their arms (62.8%) or chests (62.9%) were muscular enough.
Over half of men questioned (58.6%) said that body talk affects them personally, mostly in a negative way. This mirrors research in women which shows that listening to just five minutes of body talk can lower overall body confidence. Men revealed that body talk affected their self-esteem, made them more self-conscious and in some cases prevented them from going to the gym.
Nearly all men questioned (95.5%) said they see or hear body talk in the media and that nearly four in five (80.7%) gym members admitted to engaging in body talk in the gym. The most popular terms men use to describe another man's appearance include commenting on his beer belly (74.5%); six pack (69.8%); or man boobs (moobs) (63%). Nearly half of men also used the terms chubby (46.1%) and ripped (42.4%) to describe another man's appearance.
'Body talk' is the term used to describe conversation in which men reinforce and buy into the unrealistic male body image 'beauty ideal' which emphasises leanness and muscularity, for example, by commenting on, and comparing their appearance to, this 'ideal'.
This desire for more muscle mass may explain why one in five (18.2%) men questioned is on a high protein diet, and nearly one in three (32%) use protein supplements.
Dr Phillippa Diedrichs, who conducted the study at the Centre for Appearance Research at UWE Bristol, said, "This research really demonstrates that body image is an issue for everyone, and that we need to take a collaborative approach towards promoting an environment that values diversity in appearance and promotes healthy body image."
Rosi Prescott, Chief Executive of Central YMCA which commissioned the research in partnership with The Succeed Foundation said, "Historically conversation about your body has been perceived as something women do, but it is clear from this research that men are also guilty of commenting on one another's bodies; and in many cases this is having a damaging effect. The high levels of body talk that we have found in men are symptomatic of a growing obsession with appearance. The fact that one in three men would sacrifice a year of life to achieve their ideal weight and shape is a worrying sign and suggests that men are placing more value on their appearance than on other things, including life itself."
Karine Berthou, founder of UK-based eating disorders charity The Succeed Foundation, who co-commissioned the survey, said, "Negative body image is a serious issue in our society and is a key risk factor in the development of eating disorders. 17.4% of men had a definite fear that they might gain weight every day and 31.9% of men reported that they had "exercised in a driven or compulsive way" as a means of controlling weight. This sort of disordered eating and exercise behaviour is deeply concerning and highlights that men must be included in eating disorder and body image programmes. Succeed is committed to providing such programmes for everyone."
Further statistics of note:
· 17.4% of men had a definite fear that they might gain weight every day
· 17.8% of men felt fat every day
· 4.1% of men reported making themselves sick as a mean of controlling their weight at least once
· 3.4% of men reported using laxativesas a means of controlling shape and weight at least once
· 31.9% of men reported that they had "exercised in a driven or compulsive way"as a means of controlling weight at least once
· 32.4% of straight men and 59.2% of gay men compare their appearance to people who are better looking than they are
Editor's notes
i Research was conducted by the Centre for Appearance Research – 384 British men took part in an online survey (Nov-Dec 2011).
· The Centre for Appearance Research (CAR) is a multi-disciplinary research centre based at UWE Bristol. CAR acts as a focus and centre of excellence for psychological and interdisciplinary research in appearance, disfigurement, body image and related studies. http://hls.uwe.ac.uk/research/car.aspx
· Central YMCA is a leading health and education charity and is working with young people in schools to raise awareness of body image issues and is part of the Government's Expert Working Group on Body Image.
Central YMCA provides the secretariat to the All Party Parliamentary Group on Body Image which is currently conducting an Inquiry into the causes and consequences of body image anxiety.
Further information on the group can be accessed here: www.ymca.co.uk/bodyconfidence/parliament
· The Succeed Foundation is committed to supporting and developing innovative and evidence-based programmes and strategies to prevent and treat eating disorders and promote wellbeing. Founded in 2010 by Karine Berthou, The Foundation is focused on making available these strategies to men, women and children; young and old.
Together with individuals, carers, clinicians and researchers, The Succeed Foundation uses a holistic approach to work towards creating a world free from eating disorders.
· The Succeed Foundation has a number of male case studies with body issues, for synopsis please call Natalie Lisbona on 07801 551 282 or contact The Succeed Foundation press office – 020 7052 9203 / press@succeed-foundation.org
· For more information about the research please go to: www.ymca.co.uk/bodyconfidence/bodytalk