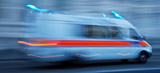 Becky Malby, Director of the Centre for Innovation in Health Management (CIHM) at Leeds University Business School, said government proposals to make the NHS more efficient and patient-focused could end up driving up costs for the NHS, rather than reducing them.
The health secretary Andrew Lansley published his plans for the future of the NHS this week in the White Paper 'Equity and excellence: liberating the NHS'.
Proposals include handing more power to patients and the abolition of the ten strategic health authorities and 152 primary care trusts with responsibility for public health transferred to local authorities. An independent NHS board to govern the new structure would be set-up.
The CIHM is a network of doctors, public sector managers, organisational change consultants and academics, which looks at how to improve public services. The centre brings together leading researchers and clinicians from across the University of Leeds and elsewhere as well as delivering management training to clinicians.
It also leads a major project called COST (European Cooperation in Science and Technology), which coordinates comparative research into healthcare management in 19 countries, including many European nations, Australia, Brazil, Canada and the USA.
Malby said plans to give GPs control over as much as 70% of NHS budgets by 2013 had not been thought through. Research by the CIHM on the Practice-based Commissioning (PBC) – where responsibility to buy hospital and community care for patients has already been transferred from some Primary Care Trusts to GPs – indicated there could be problems with giving family doctors greater financial powers.
Malby said: "Our work with PBCs makes us concerned about the level of commitment to this way ahead, and the likelihood of making the savings suggested. There is no track record except in a few very small isolated cases of GPs commissioning care that improves health and reduces costs. A lot will need to be done to enable GPs to take on this level of work.
"There could also be a conflict between patients' expectations and wishes and GP commissioner's plans. Its unclear whose voice 'counts' the most – it seems to make an assumption that these will always be one and the same, whereas individual needs and population needs are not the same. Much more work will need to be done to strengthen the user voice in this new way of working, particularly for marginalised groups."
"Social enterprises work because they are nimble, socially orientated, and embedded in real need. Our NHS model starting point is completely different. These social enterprises will be the biggest of their kind in the world, and so will need breaking up into smaller services.
Malby also criticised plans to move hospitals out of the NHS to create an industry of social enterprises. She said: "Turning NHS staff into entrepreneurs overnight is highly unlikely particularly given the age profile of community nurses and doctors. If they were going to be entrepreneurs they would have taken that path long ago.
"It will be hard to break up NHS services turned social enterprises once they have made the move. At best this looks like a cost-shift making the NHS a private sector provider – or possibly a not-for- profit, but that's not clear."
Malby added that the CIHM would be looking at the plans more closely in the coming months. She said: "The CIHM is ideally placed to be involved in assessing the implications of these plans, and actually training doctors in how to be managers."
For more information contact:
Guy Dixon, University of Leeds media relations – 0113 343 8299 or [email protected]
Notes to editors
The 2008 Research Assessment Exercise showed the University of Leeds to be the UK's eighth biggest research powerhouse. The University is one of the largest higher education institutions in the UK and a member of the Russell Group of research-intensive universities. The University's vision is to secure a place among the world's top 50 by 2015.